The new NodeWeaver 11.2 release introduces a new, completely rewritten backup subsystem, based on a deduplicating engine called Borg - a complete solution that can provide high-compression and high-reliability backups on a remote NodeWeaver cluster or on any NAS storage. Deduplication is transparent, extremely fast and capable of very high compression - up to 30x speedups in most clusters. As an added bonus, all backups are transparently encrypted to meet the most stringent regulations like GDPR. Even if the storage is stolen, there is no possibility for the backup to be recovered by external attackers.
Setting up a remote backup on a separate NodeWeaver cluster is now incredibly easy: just copy the cluster backup key in the destination cluster, and the two master nodes will negotiate all the necessary parameters for a secure transfer: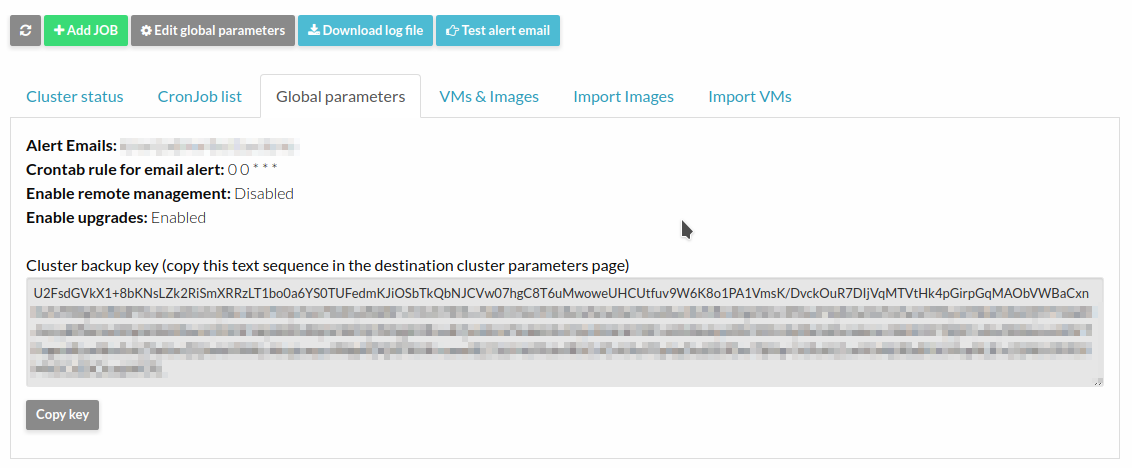 And of course you can perform a backup job on more than one cluster - all in the same interface. Differentiated and deduplicated disaster recovery jobs to multiple datacenters are as simple as a single one, and provide incredible efficiency.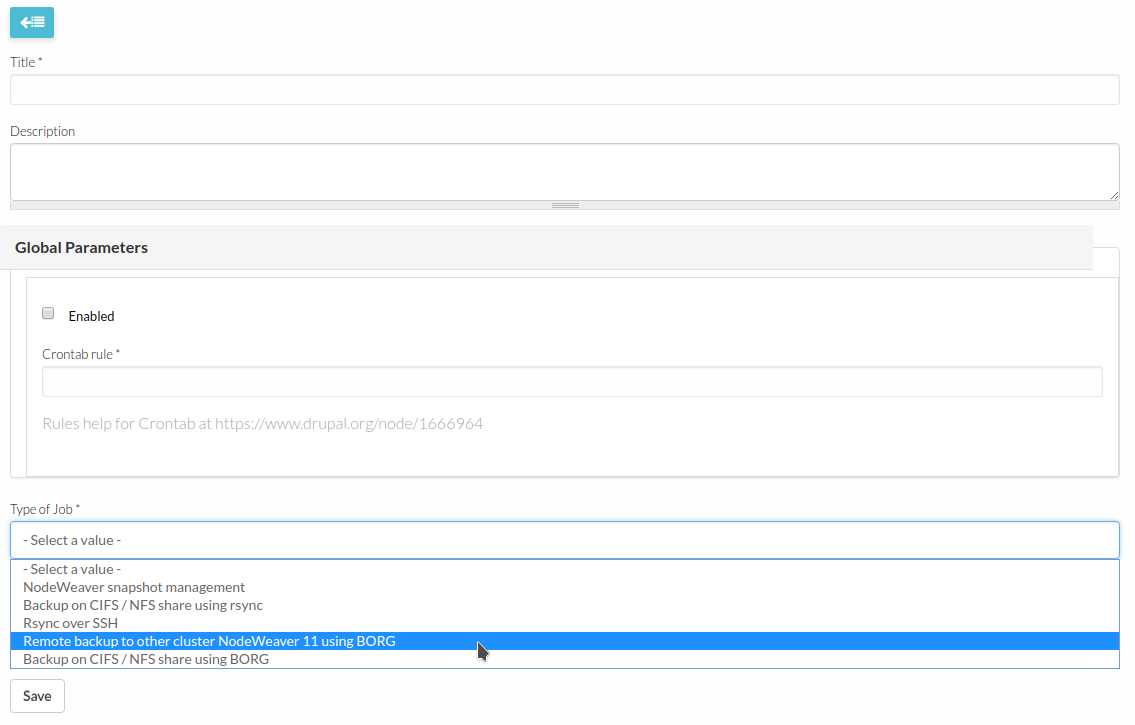 The deduplication and encryption applies to all the supported targets - there is no need for special software or any additional functionality. Even very low cost NAS boxes can be used, thanks to the adaptation layer that automatically optimizes each backup job for the target. NodeWeaver is simplicity in practice.